A strong team, capable of utilizing a deep well of experience and talent can make all the difference in finding the best way to communicate your message. The New Media firm has an expert team skilled at executing traditional and digital advertising.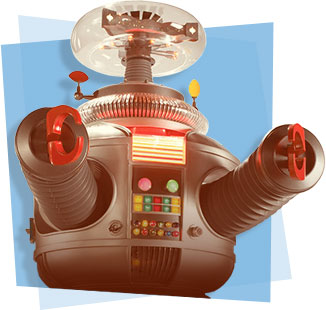 Will Robinson
Founding Partner
Will is a nationally recognized political media consultant and was named the AAPC Democratic Campaign Strategist of the Year for 2012.
Will Robinson is one of the leading messaging strategists in the country and an early champion of the integration of new media and traditional advertising. Will's talent in developing the message, creating a strategy for specific media vehicles, and implementing advertising has made him one of the most effective progressive media consultants.
Will started his political career while in High School, using the Drexel University mainframe to create some of the first computerized precinct targeting for a local Congressional campaign. When he was 16, his Congressman let him live in the basement, so he could work as an Intern on Capitol Hill. Will paid for his way through Georgetown University by working in Congress and at the National Committee for an Effective Congress, where he helped create the practice of data-driven campaigning.
Will established and became the first Executive Director of Project 500; the Democratic Party's redistricting effort. In 1989, Ron Brown recruited Will as the Campaign Director of the Democratic National Committee, where he and Paul Tully created a new party structure and strategy called "The Coordinated Campaign," helping Bill Clinton defeat George H.W. Bush.
For the past 25 years, Will continued his career in politics as media producer and consultant, winning over 40 national, statewide, and congressional races. Will is also one of the founders of the Ballot Initiative Strategy Center and has a lifetime 76-7 record on statewide ballot measures.
In 2007, he and Tierney Hunt formed The New Media Firm to help candidates and organizations manage an ever-changing and increasingly hostile media landscape. Will pioneered narrative-based messaging, and has received over 50 awards for his creative work. In 2012, he was named Democratic Strategist of the Year by the American Association of Political Consultants. He splits his time between Washington, D.C. and Maine with his wife and daughter.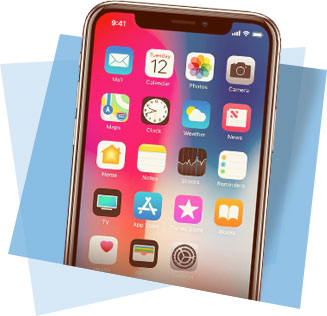 Tierney Hunt
Founding Partner
A founding partner in The New Media Firm, Tierney Hunt has earned a reputation as a skilled political strategist, director, producer and writer.
For more than twenty years, Tierney Hunt has directed award-winning ads for competitive races across the country, helping to elect Governors and dozens of members of the U.S. House and other statewide offices. Tierney has worked on independent expenditure campaigns on behalf of Barack Obama for President in 2008 and 2012 and created media for Women Vote!
In New Hampshire, Tierney worked on an independent expenditure to help re-elect Jeanne Shaheen as Governor and she helped maintain a Democratic majority in the Maine Statehouse. In 2012, Tierney was a key member of the strategic team that crafted ads for State Senator Lou Gentile, who fought back against a tidal wave of outside spending to win his first full term representing Ohio's 30th Senate District.
Tierney's clients also include Missouri's No on 3 campaign in 2014, where she successfully helped beat back the right-wing special interests and protect local schools; the Yes on 4 campaign in Maine with the Jackson Laboratory to expand funding for state-of-the-art medical research and worked with Alliance for a Better Minnesota to help reelect Minnesota Governor Mark Dayton.
In 2016, she worked with Progress Michigan on several targeted legislative races, defeated a dangerous amendment in Georgia that would have slashed public school funding, and produced IE work for WOMEN VOTE! In 2018, she led IE campaigns that resulted in flipping several Republican house seats throughout the country.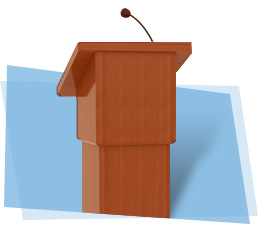 Matt Burgess
Principal
With an extensive background in communications and developing winning messages, Matt is a strategic advisor to candidates, elected officials, and advocacy organizations across the country.
For over two decades, Matt Burgess has served at the most senior levels in campaigns, at the nation's leading progressive organizations, and managed winning campaigns for United States Senate and Governor.
With an extensive background in communications and developing winning messages, Matt is a strategic partner and advisor to candidates, elected officials, and advocacy organizations across the country.
Matt managed now-U.S. Senator Maggie Hassan's 2012 campaign for governor of New Hampshire resulting in a 12-point victory for the first-time statewide candidate.
In 2014, a terrible year for Democrats, Matt managed U.S. Senator Al Franken's reelection in Minnesota directing the team that brought Franken a 10-point victory from a 312-vote margin in 2008. Meet the Press host Chuck Todd named the Franken campaign "the best of 2014."
Matt has also served in senior communications roles on dozens of campaigns on the ground in Florida, Rhode Island, Michigan, Indiana, North Carolina, and New Hampshire, and during his time at EMILY's List where he recruited and helped candidates for U.S. Senate, House, and Governor. At EMILY's List, he helped candidates and campaign managers create campaign plans including budgets, fundraising, earned and paid media, digital, research and polling, targeting, and get-out-the-vote programs.
Matt has broad experience working with advocacy organizations to implement political and communications strategies, having served as Senior Political Strategist for Planned Parenthood Action Fund, Political Director for Everytown for Gun Safety, Executive Vice President at End Citizens United, and consulted with NARAL Pro-Choice America, Communications Workers of America and others. He currently serves as a Senior Advisor to the Blue Leadership Collaborative, a training program designed to help retain the strongest, most representative Democratic talent in the country.
During the 2006 election cycle, Matt worked with Will Robinson and Tierney Hunt on the media team to elect Ohio Governor Ted Strickland, Wyoming Governor Dave Freudenthal, as well as multiple independent expenditures.
A New Hampshire native, Burgess cut his political teeth on Bill Bradley's 2000 presidential campaign. He lives in Washington, DC with his husband Cole and their dog Chester.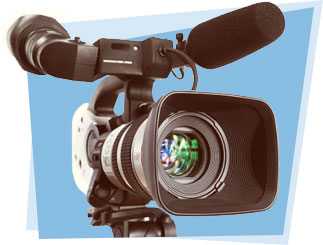 Jason McKnight
Vice President
Creative lead Jason McKnight has crafted messaging and strategy for a range of political, institutional, corporate and media clients for over twenty years.
A talented writer and director, Jason brings to the table a unique mix of creativity and analytical ability, keen visual and narrative instincts, and a knack for seeing beyond the details to the bigger picture.
With The New Media Firm since 2008, Jason has written, produced and directed TV, radio and online advertising for institutional clients like NEA (and state affiliates in NJ, OH, NC, ME, MD, and DE), AFL-CIO, SEIU and AFSCME; for successful ballot initiatives in Maine, Massachusetts, Georgia, Oregon and Colorado, and for candidate and independent expenditure campaigns around the country. His compelling ads continue to garner recognition from industry leaders- receiving Pollie and Reed awards each year. In 2018, he produced creative for several IE campaigns that resulted in flipping Republican house seats throughout the country.
An avid photographer, he is an Ohio native, a graduate of The University of North Carolina, and lives with his wife in Falls Church, VA.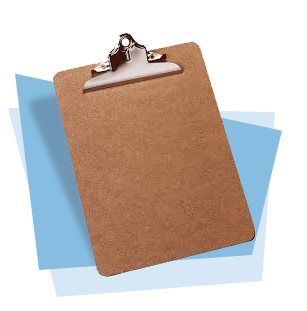 Jeanne Stuart
Senior Political Strategist
With over five cycles of campaign and issue advocacy experience, Jeanne brings new perspective on how to mobilize voters, tell a compelling story and build a winning team.
Jeanne Stuart grew up volunteering on campaigns in Minnesota; her first experience knocking on doors was for Paul Wellstone in October of 2002. Since then, she's managed local, state and federal races across the country. She's seen up-close the extra hurdles faced by women and people of color who choose to run for office.
Most recently, she developed top-notch training curriculum for Elizabeth Warren's presidential campaign and then advised state-based organizing programs across the country. Prior to that, she served on Planned Parenthood's national organizing team, and as Deputy Campaign Manager for Attorney General Keith Ellison's 2018 election.
Jeanne graduated from Macalester College in St. Paul with a double major in Spanish and Latin American Studies. She fantasizes about roaming the American southwest in a white pickup truck with a scraggly dog by her side.
Julian Alcazar
Associate
Julian's advocacy and on-the-ground campaign experience help our clients seize the moment and win.
Julian comes from a Mexican-American family and was raised to always help and be active in his community. He got his start in advocacy and politics by volunteering at a law firm that represents undocumented immigrants who are victims of domestic violence. He then went on to work on environmental campaigns in Hispanic communities while working for the National Environmental Education Foundation.
After graduating from St. Mary's College, Julian served as a Staff Assistant for Maryland Congressman Jamie Raskin. Soon after, he became Deputy Finance Director for both the Raskin campaign and the Democracy Summer PAC. In the fall of 2018, he was appointed Traveling Chief of Staff for the Maryland Democratic nominee for Governor and former NAACP Chairman Ben Jealous. Most recently, Julian worked as a media planner for Culture ONE World, a cross cultural creative agency working on the 2020 Census. In his free time Julian is a major fan of the San Diego Chargers and played rugby in college.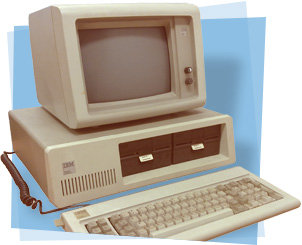 Bill Redding
Vice President, Digital Strategy
A native New Englander, Bill brings together a passion and commitment to progressive ideals with his deep understanding of the latest organizing data and technologies to design, implement and manage effective digital campaigns at the federal, state and local levels.
Bill has over twenty years of experience bringing together traditional campaign, marketing and advocacy knowledge with data and technology to produce real and measurable results for clients. His work with the senior and aging community spans more than a decade, working directly with the AARP, Alliance for Retired Americans, National Public Pension Coalition, National Committee to Preserve Social Security and Medicare, and the San Francisco Community Living Campaign. Prior to embarking on his career in politics, Bill was a systems administration consultant with InfoImage, an old IBM-Lotus Business Partner.
Before joining The New Media Firm, Bill was a senior vice-president with Revolution Messaging, a senior strategist with The Campaign Workshop, a senior advisor for grassroots advocacy at AARP, and worked for a long list of other non-profits, labor unions and campaigns. He was a Campaigns & Elections "Rising Star" for his leadership on the 2010 Arizona Coordinated Campaign. He also held local elected office, serving as a school committee member in his hometown of North Attleboro, MA. Bill lives in Washington, DC with his wife and their three children.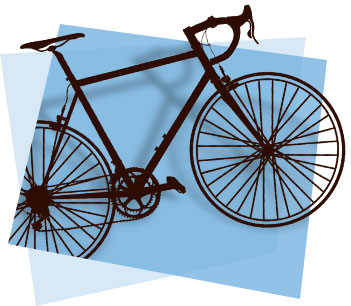 Mark Speidel
Senior Digital Media Buyer
Mark's experience in the digital media industry across platforms provides a unique perspective on running effective digital campaigns for progressive candidates and causes.
Mark was raised in New Jersey and is a proud graduate of The University of Maryland. After majoring in Government and Politics, Mark chose to stay in the Washington DC area and found himself working on a social media sentiment analysis project focusing on politics. Building on that experience, Mark went to work at another progressive political agency, and then a programmatic technology vendor where he shifted his focus to direct response, corporate advertising. With an eye on this critical election ahead of us, Mark decided that he wanted to get back into the political field and joined The New Media Firm to champion progressive values. In his free time Mark enjoys riding his bike, playing intramural sports, and supporting DC United.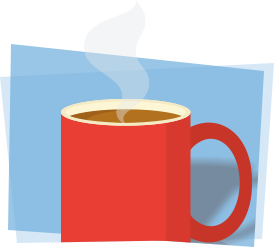 James Rothwell
Digital Media Buyer
James has an extensive track record as a digital media buyer on a range of initiatives, including independent expenditure campaigns, public education advocacy, and both local and statewide candidate campaigns.
James is a digital media buyer for the The New Media Firm. He grew up in Boston and studied at Skidmore College in Saratoga Springs, NY before moving to Washington. After initially working in public relations, he moved into the digital field at Centro where he learned and worked on programmatic advertising for a wide variety of politically focused digital campaigns. He joined TNMF in 2020 where he has further expanded his digital work through the execution of search and social campaigns, in addition to his programmatic background. James has an extensive track record as a digital media buyer on a range of initiatives, including independent expenditure campaigns, public education advocacy, and both local and statewide candidate campaigns.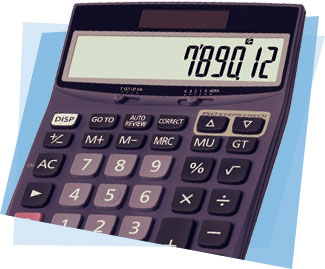 Linda Havilland
Director of Finance/Accounting
Linda brings more than fifteen years of experience as a business manager and bookkeeper for political media firms.
Linda's personal commitment to progressive candidates and causes enables her to put in the long hours necessary to get the job done during the busy political season. Linda runs the office and manages accounts with an unparalleled attention to detail and a boundless dedication to client service. She is a graduate of the University of Maryland and an enthusiastic fan of the Terrapin women's basketball team. Linda lives in Gaithersburg, MD with her wife, Cindy, where they enjoy hiking and geocaching.