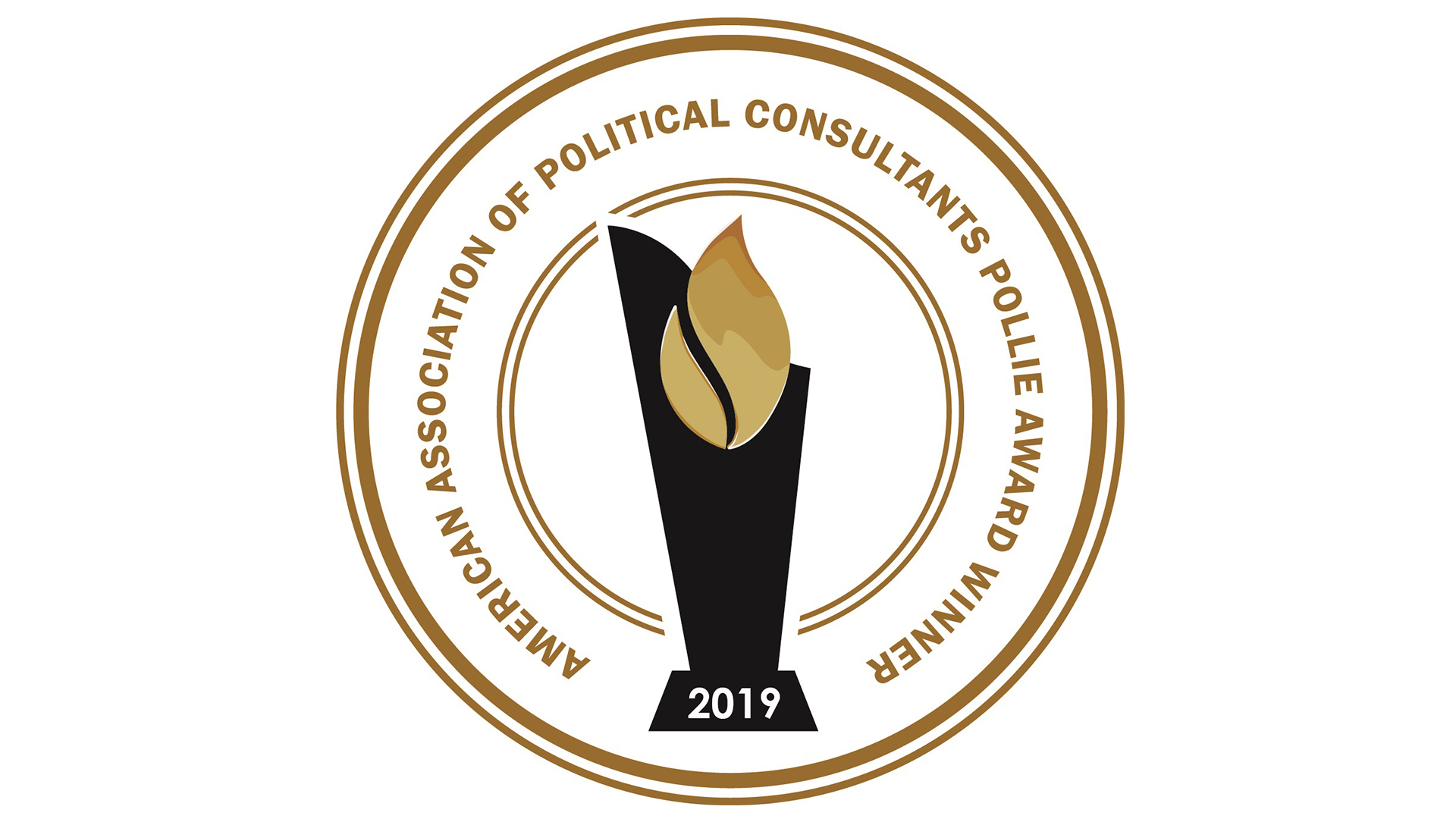 April 8, 2019
We're honored that our work was recognized at the 2019 Pollie Awards.
The New Media Firm took home four awards for our 2018 work for a candidate campaign and an Independent Expenditure campaign.
Our television, digital and radio ads for Xochitl Torres Small for Congress won three Pollies- best foreign language television ad (silver), best digital creative-full set (silver) and best radio for U.S. House (bronze).
We also worked with Progress Michigan on their production of an online Independent Expenditure spot supporting the three women seeking higher office in Michigan- Gretchen Whitmer for Governor, Dana Nessel for Attorney General and Jocelyn Benson for Secretary of State. The Progress Michigan team produced a powerful spot highlighting all three women and it spiked enthusiasm among our targets online and helped propel these outstanding women to victory on Election Day. The spot won in the online video category for best IE down ballot campaign (silver).
Congratulations to all of the 2019 Pollie Award winners.